B's Favorite Books of 2016
While we're already chugging through 2018, I still haven't been able to share my favorite books of 2016 yet. I'm always fashionably late to the point of a public stoning, and I'm very sorry for that. . . it's rather embarrassing. I really have no excuse. But anyway, I'm still excited as ever to share with you some fabtastic reads! (The following books are placed in the chronological order in which I read them because I couldn't rank their awesomeness against one another!)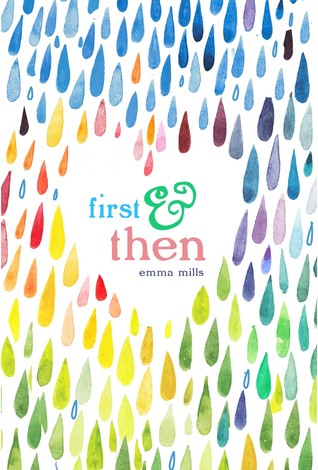 Official Summary:
Devon Tennyson wouldn't change a thing. She's happy watching Friday night games from the bleachers, silently crushing on best friend Cas, and blissfully ignoring the future after high school. But the universe has other plans. It delivers Devon's cousin Foster, an unrepentant social outlier with a surprising talent for football, and the obnoxiously superior and maddeningly attractive star running back, Ezra, right where she doesn't want them: first into her P.E. class and then into every other aspect of her life.
Pride and Prejudice meets Friday Night Lights in this contemporary novel about falling in love with the unexpected boy, with a new brother, and with yourself.
What's to love about it?
I've never been truly able to appreciate that many YA contemporary novels and have more than struggled with, actually it was more like painfully waded through, so many of them . . . one . . . by . . . painful . . . one. (It's really what I imagine drowning in quicksand to feel like.) And it was when I came to the conclusion that it was just becoming too hard to carry on and wanted to accept that the genre just wasn't for me that I read My Heart and Other Black Holes by Jasmine Warga. My world had made a complete 180! I found a contemporary I didn't want to hurl out of the window into a muddy puddle that was somehow simultaneously set on fire, but as soon as I rejoiced over this wondrous revelation, I fell into that same awful YA contemporary rut...until this book! My second find that I didn't want to throw out the window into a burning puddle of doom! That's all you really need to know.
(BUT, if you want to know more.......I found the personal growth in this novel to be FLAWLESS and emotionally impactful. Plus, the various friendships and their developments, including how Ezra and Foster interacted with each other, made me melt into a big gooey puddle. (Now I kind of want brothers (and not the religious kind), which presents me with a huge dilemma: How do I find some?) I've honestly never read or seen Pride and Prejudice --unless you count Pride, Prejudice, and Zombies -- or watched Friday Night Lights, but I know I need an Ezra. In fact, everyone deserves an Ezra. PRONTO.)
Official Summary:
Listen -- Travis Coates was alive once and then he wasn't.
The in between part is still a bit fuzzy, but he can tell you that, at some point or another, his head got chopped off and shoved into a freezer in Denver, Colorado. Five years later, it was reattached to some other guy's body, and well, here he is. Despite all logic, he's still 16 and everything and everyone around him has changed. That includes his bedroom, his parents, his best friend, and his girlfriend. Or maybe she's not his girlfriend anymore? That's a bit fuzzy too.
Looks like if the new Travis and the old Travis are ever going to find a way to exist together, then there are going to be a few more scars.
Oh well, you only live twice.
What's to love about it?

Noggin is phenomenal largely due to John Corey Whaley's writing style. Right after I read this book and returned it to the library, I went out and bought myself my own copy to treasure (granted it was paperback and not hardback like the original copy I read because of . . . ya know . . . my uncontrollable need to spend all of my money on books. Also, by treasure I mean set in a box in my basement to give to the grandchildren I plan to have in my life 50 plus years down the road.) The story drives a knife through your heart multiple times and the sheer beauty and pain I found within its pages was something that I don't think I'll be forgetting any time soon. I can't say that I was one hundred percent satisfied by the ending, but the writing was so darn good that this year I went and read JCW's other two books (Highly Illogical Behavior and Where Things Come Back). His stories are unique, and strange and make you feel human. I'm definitely planning to read any and all releases he makes in the future. You can count on that!
Official Summary:

Valerie Torrey took her son Alex and fled Los Angeles six years ago -- leaving both her role on a cult sci-fi TV show and her costar husband after a tragedy blew their small family apart. Now Val must reunite nine-year-old Alex with his estranged father, so they set out on a road trip from New York, Val making appearances at comic book conventions along the way.
As they travel west, encountering superheroes, monsters, time travelers, and robots, Val and Alex are drawn into the orbit of the comic-con regulars, from a hapless twenty something illustrator to a lesbian comics writer to a group of cosplay women who provide a chorus of knowing commentary. For Alex, this world is a magical place where fiction becomes reality, but as they get closer to their destination, he begins to realize that the story his mother is telling him about their journey might have a very different ending than he imagined.
A literary-meets-genre pleasure from an exciting new writer, A Hundred Thousand Worlds is as tribute to the fierce and complicated love between a mother and son -- and the way the stories we create come to shape us. There just aren't articulate enough words in the English language to describe his books.
What's to love about it?
I first thought that this book was just going to be about crazy shenanigans and the happenings at cons with panels, cosplayers, fandoms, and all of the nerdy feels. In reality, this book touches on the profound, which I definitely was not emotionally prepared for at the time. It's gracefully sculpted and leaves you speechless at the end. It's about family, possibilities, and heartbreak. Adult novels are not always enjoyable for me, but this one was a true and unexpected gem. It just might be easier to understand what I mean if you read my review
here
because I could go on and on about this one. I HIGHLY recommend this book.
Official Summary:

The city of Voortyashtan was once the domain of the goddess of death, war, and destruction, but now it's little more than a ruin. General Turyin Mulaghesh is called out of retirement and sent to this hellish place to try to find a Saypuri secret agent who's gone missing in the middle of a mission, but the city of war offers threats: not only have the ghosts of her own past battles followed her here, but she soon finds herself wondering what happened to all the souls that were trapped in the afterlife when the Divinities vanished. Do the dead sleep soundly in the land of death? Or do they have plans of their own?
What's to love about it?

This is the second book in The Divine Cities series by Robert Jackson Bennett, and I've never loved a fantasy series more than I love this one. Each one is full of complexity, mystery, magic, and emotion. (So yeah, characters you love are subject to die at any time.) The history that RJB weaves for his stories and the immense amount of detail he puts into his gods and goddesses is not only enthralling but also mind-blowingly captivating. Also, I never thought I could ever truly come to love Turyin Mulaghesh and was highly hesitant to read (essentially) solely about her for 400 plus pages since she was merely a side character in A City of Stairs, but I was wrong. This book made me realize how truly amazing this woman is. She is a soldier with battles of her own that no one else can see with scars that go beyond the mere surface, and I love her for her resilience and her wounds. Yes, this book is a kick-butt fantasy novel, but it's a kick-butt fantasy novel with humanity at its core.

Artemis Fowl 12, rich genius guarded by his only friend Butler, wants back dad lost in Russia, and mum lost in daydreams. For leprechaun gold, he kidnaps Captain Holly Short of the LEPrecon Lower Elements Police Reconnaissance Unit. But Commander Root has centaur Foaly's high tech, dwarf Mulch Diggums, time-stop bubble, fatal bio-bomb, and willingness to break rules.
What's to love about it?

Different people will argue as to whether the Artemis Fowl series is Middle Grade or Young Adult, but whichever one you care to categorize it under, it's sure to be one of the best fantasy adventures you'll ever read whether you're twelve or eighteen. I've read it twice now and have allowed it to take me away to an Ireland that's home to a child millionaire (and also mastermind) by the name of Artemis, his steadfast bodyguard, and an elf who may be small, but packs a mighty punch. The story is comprised of almost everything you could ask for -- magic, mayhem, humor, and a smart-ass genius that you just can't get enough of. Plus, the side characters are to die for. (Go Butler and Commander Root! I love those guys.) Artemis is literally a genius, and he'll have you turning the pages more than furiously to find out what he's got up his sleeve next. (You can bet it's mischievous. Mwahaha!!!) Though, at the end of the day guys, I can't even begin to use words to describe how flipping fantastic it is. Plus, some of the actors like Josh Gad have finally been cast for the Disney movie, and I'm becoming beyond excited for Artemis on the big screen! (See, it is okay that I didn't finish this until now because I have movie news to gush about!)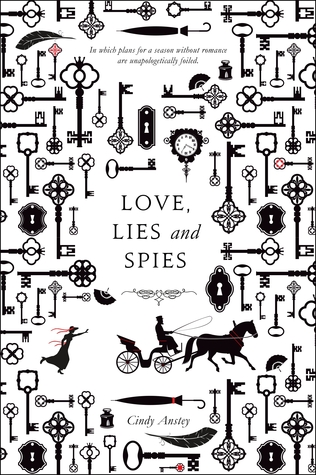 Official Summary:

Juliana Telford is not your average nineteenth-century young lady. She's much more interested in researching ladybugs than marriage, fashionable dress, or dances. So when her father sends her to London for a season, she's determined not to form any attachments. Instead, she plans to secretly publish their research.
Spencer Northam is not the average young gentleman of leisure he appears. He is actually a spy for the War Office, and is more focused on acing his first mission than meeting eligible ladies. Fortunately, Juliana feels the same, and they agree to pretend to fall for each other. Spencer can finally focus, until he is tasked with observing Juliana's traveling companions . . . and Juliana herself.
What's to love about it?

I'm not gonna lie. I read this book right after watching Pride, Prejudice and Zombies (which is the second time I've mentioned it in this post -- which means you should definitely check it out!), and I absolutely loved that bloody movie, especially for the wee romantic tidbits in it. It made me truly fall in love with Regency period pieces, as it was my first. (So yeah, it took my Regency virginity. We won't make a big deal out of it.) I was desperate for anything that could give me that vibe again, and this book happily delivered. The witty banter between Juliana and Spencer was beyond cute and terribly sweet.
Official Summary:

Sixteen-year-old and not-so-openly gay Simon Spier prefers to save his drama for the high school musical. But when an email falls into the wrong hands, his secret is at risk of being thrust into the spotlight. Now Simon is actually being blackmailed: if he doesn't play wingman for class clown Martin, his sexual identity will become everyone's business. Worse, the privacy of Blue, the pen name of the boy he's been emailing, will be compromised.
With some messy dynamics emerging in his once tight-knit group of friends, and his email correspondence with Blue growing more flirtatious every day, Simon's junior year has suddenly gotten all kinds of complicated. Now, change-averse Simon has to find a way to step out of his comfort zone before he's pushed out -- without alienating his friends, compromising himself, or fumbling a shot at happiness with the most confusing, adorable guy he's never met.
What's to love about it?

I'm usually highly hesitant to read hyped books, but I don't really have a reason why. I still haven't read Harry Potter for crying out loud!


But I swear that I'll read it one day! I've already read book one...seven years ago. But I will finish them in the next decade. Pinky promise. Back to the matter at hand.
Simon vs. the Homo Sapiens
Agenda
was getting some of the greatest love ever at the time of its release and still is, and something just pushed me to read it, and then I couldn't get enough. So many people say it's one of their favorite fluffy contemporary, which to be fair, it is a fluffy contemporary, but that's true only to a degree in my opinion. It's so much more than that and deserves more credit for its content. It's got tons of heart in it, and gave me palpitations -- that might just be because I'm weak though -- and I could gush about this book all day, ever day. I literally went out and bought a HARDCOVER copy of this book. That's right. A. HARDCOVER. It's just that kind of book. Thus, you must read it.
Now
. No arguing with me. Plus,
Love, Simon
is coming out soon! (Cue annoyingly high pitched squeal of unadulterated excitement that won't let up until the movie is released!)
Official Summary:

He's in love with the boy next door.
Gideon always has a plan. His plans include running for class president, leading the yearbook committee, and having his choice of colleges. They do not include falling head over heels for his best friend and next door neighbor, Kyle. It's a distraction. It's pointless, as Kyle is already dating the gorgeous and popular head cheerleader, Ruby. And Gideon doesn't know that to do . . .
Kyle finally feels like he has a handle on life. He has a wonderful girlfriend, a best friend willing to debate the finer points of Lord of the Rings, and social acceptance as captain of the basketball team. Then, both Ruby and Gideon start acting really weird, just as his spot on the team is threatened, and Kyle can't quite figure out what he did wrong . . .
What's to love about it?
I think a large part of the reason that I love this book is because of the timing when I read it. Let me set up the scene: A senior in Catholic high school is forced to participate in a KAIROS retreat two and a half hours away from home where the air smells solely of cow manure or else she will not receive her diploma. The shock! The injustice!
That was my exact situation. I was subjected to sitting down in small groups and listening to people talk about how about terribly depressing situations (death, bullying, more death) and trying to make me cry, and was threatened that I wouldn't be able to graduate unless I came. I was criticized by several people for being a quite introvert, and it was an entirely unpleasant nightmare, so I didn't enjoy a single bit of it. Okay, that's a lie. I enjoyed the bus ride back because I knew I would be free in 2.5 hours, the K-Pop songs my best friend let me listen to with her when no one was near (bringing electronic devices like cell phones and iPods was illegal but we did it anyway because we were unsuspected rebels!), and this book I brought with me. It's the little things I had to focus on. (There was a large cat on the loose in the area at the time, and the people at the retreat facility told us it had killed a cow the other day so it was supposedly not going to be hungry for several more days. I was on edge people! This is not an exaggeration of my experience.) This book I kept at my side for two days of the retreat, reading it every spare second I had to keep myself sane. I thought
Been Here All Along
was undeniably cute and just the thing to keep me from rampaging around like a mad woman in the face of utter injustice! (I'm proud to say that I made it through KAIROS and graduated in May.) I felt bad for Ruby and the ending could have definitely been fleshed out further, but, at the end of the day, Kyle and Gideon were #goals. Rock on you cute ass couple. Rock on!
Official Summary:

"I walk around the school hallways and look at the people. I look at the teachers and wonder why they're here. Not in a mean way. In a curious way. It's like looking at all the students and wondering who's had their heart broken that day . . . or wondering who did the heart breaking and wondering why."
Charlie is a freshman. And while he's not the biggest geek in the school, he is by no means popular. Shy, introspective, intelligent beyond his years yet socially awkward, he is a wallflower, caught between trying to live his life and trying to run from it. Charlie is attempting to navigate his way through uncharted territory" the world of first dates and mixed tapes, family dramas and new friends; the world of sex, drugs, and The Rocky Horror Picture Show, when all one requires is that perfect song on that perfect drive to feel infinite. But Charlie won't stay on the sideline forever. Standing on the fringes of life offers a unique perspective. But there comes a time to see what it looks like from the dance floor.
The Perks of Being a Wallflower is a deeply affecting coming-of-age story that will spirit you back to those wild and poignant roller-coaster days known as growing up.

The Perks of Being a Wallflower literally has a cult following, which is both admirable and frightening as all heck. Thus, I needed to watch the movie. As usual, I watched the movie before reading the book (oops!), but I didn't really like it except for Patrick. Then I decided to watch it again a year later, and absolutely fell in love with the film. Strange how time makes all the difference. I ended up borrowing the book several months later and also connected with the original story, but in a completely different way than with the film. I didn't connect with Patrick like in the movie, instead gravitating towards Charlie's sister. Do I think this book is a little over-hyped? Yes (says while cowering in fear), but it's still an important and addicting story. However, I just wish Charlie refrained from drinking, smoking, and taking all those drugs. That could have definitely been dialed down. Just saying. However, Charlie is so sweet, and I really want to 3-D print Charlie. Is that possible? I'm going to go try.