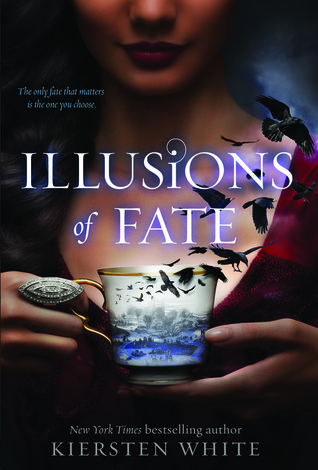 This review was written by: C
Received: Free ARC from HarperCollins
Publication Date of Book: September 2014
Pages: 288
Stars: (4/5)
Short summary of the story:
Jessamin is a strong-willed, intelligent, and stubborn young lady from the island of Melei, who has come to the country of Albion to complete her education. Jessa lives and works at a hotel in order to make ends meet. Her dark hair and complexion have branded her as an outsider, nothing more than an island rat to the "civilized" Albions. Jessa despises the country in which she now resides, but is unable to go home, as she will never again receive such an opportunity to further her studies. Her dreary outlook upon her new life soon changes when she meets Finn, a young lord that opens her eyes to a whole new world of wealth, parties, deceit, prestige, and magic.
From this point on, however, Jessa's world falls apart. Finn's affections place Jessa right in the center of a political struggle that has been occurring throughout Albion's nobility. Lord Downpike, the individual that Finn once suspected for the murder of his parents, wants control in order to execute an even greater plan and he will stop at nothing until he finds out the secrets of Finn's magic. This task has just become that much easier with Finn's newly discovered weakness, Jessa. The question is, will Jessa and Finn be able to save the country, or will Albion, Melei, and countless innocents fall into the hands of Downpike?
My thoughts:
Kiersten White has a gift for creating such believable characters and villains. Jessamin was by far my favorite. I have always loved strong female protagonists with wit, charm, and the ability to outsmart any man. Jessamin definitely fits the bill, as she is headstrong and won't let anyone dictate her fate. I adore the fact that she began as an outsider and perhaps what would be considered a "commoner" and eventually became a loved and accepted individual. Finn saw her for who she was, acknowledged her differences, and never hated her for her background, homeland, societal status, or the color of her skin. The fact that this book had a lead character of color was great, as most novels do not often show much diversity.
The romance was adorable. Finn seems to be the man of every girl's dreams. He comes across as a bit of jerk at the beginning, but then it is revealed that there is a much deeper and sensitive side. The noble aspect of Finn was his greatest quality. He stood his ground and faced all oncoming dangers, even when it meant going it alone.
The setting was also amazing. Kiersten's words paint a tangible world that was filled with mystery, intrigue, and my favorite part, magic. I especially enjoyed how she wove a historical setting that felt like a Victorian era Europe. My only qualms with this book would be the fact that it started out just a little bit slow, but it soon picked up and my eyes were glued to the pages. Besides, I never saw the ending coming!!!!
If you enjoyed this book you may also like: