YA Contemporary Murder Mysteries
June and July's Topic of the Month is officially
YA Contemporary Murder Mysteries
! To kick it off, we have posted a few YA contemporary murder mysteries based books that may interest you. If you have any suggestions let us know! Hope you enjoy! (Click on the covers to go to the books' GoodReads pages!)
Read by: H
Here is the GoodReads summary of the book:


You thought you knew him. You were dead wrong.
Carver Young dreams of becoming a detective, despite growing up in an orphanage with only crime novels to encourage him. But when he is adopted by Detective Hawking of the world famous Pinkerton Agency, Carver is given not only the chance to find his biological father, he finds himself smack in the middle of a real life investigation: tracking down a vicious serial killer who has thrown New York City into utter panic. When the case beings to unfold, however, it's worse than he could have ever imagined, and his loyalty to Mr. Hawking and the Pinkertons comes into question. As the body count rises and the investigation becomes dire, Carver must decide where his true loyalty lies.
Full of whip-smart dialogue, kid-friendly gadgets, and featuring a then New York City Police Commissioner Teddy Roosevelt, Ripper challenges everything you thought you knew about the world's mos famous serial killer.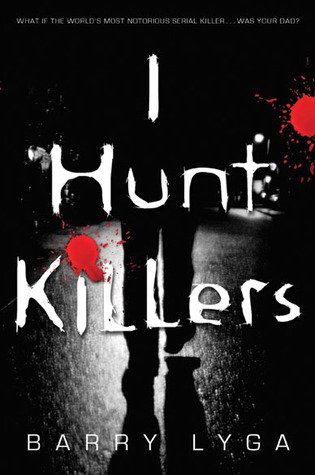 Read by: B
Here is the GoodReads summary of the book:


What if the world's worst serial killer . . . was your dad?
Jasper "Jazz" Dent is a likable teenager. A charmer, one might say.
But he's also the son of the world's most infamous serial killer, and for Dear Old Dad, Take Your Son to Work Day was year-round. Jazz has witnessed crime scenes the way cops wish they could - from the criminal's point of view.
And now bodies are piling up in Lobo's Nod.
In an effort to clear his name, Jazz joins the police in a hunt for a new serial killer. But Jazz has a secret - could he be more like his father than anyone knows?
Other book(s) in the series: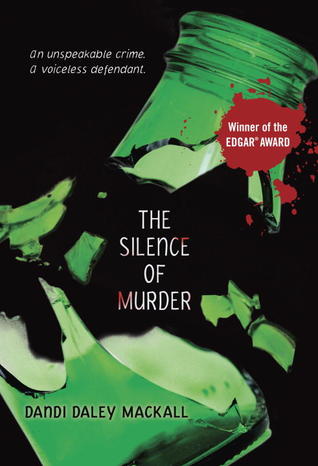 Ready by: B
Here is the GoodReads summary of the book:


Seventeen-year-old Hope Long's life revolves around her brother Jeremy. So when Jeremy is accused of killing the town's beloved baseball coach, Hope's world begins to unravel. Everyone is convinced Jeremy did it, and since he hasn't spoken a word in 9 years, he's unable to defend himself. Their lawyer instructs Hope to convince the jury that Jeremy is insane, but all her life Hope has known that Jeremy's just different than other people - better, even. As she works to prove his innocence - joined by her best friend T.J. and the sheriff's son, Chase - Hope uncovers secrets about the murder, the townspeople, her family, and herself. She knows her brother isn't the murderer. But as she comes closer to the truth, she's terrified to find out who is.
Read by: B and H
Here is the GoodReads summary of the book:


I shouldn't have come back to Miami . . . I've been escaping cops' notice for a year now. I'm no longer Michael Daye, high school athlete with a promising future. Now I look like someone with no future.
When Michael saw a chance to leave town with a traveling carnival a year ago, he took it. Back then, his home life was spinning violently out of control. The carnival, with its "no questions asked" policy, seemed like a welcome escape. But now Michael's job has brought him back to Miami, where his mother is on trial for murder, making him wonder how much longer he can hide from his past . . . and his future.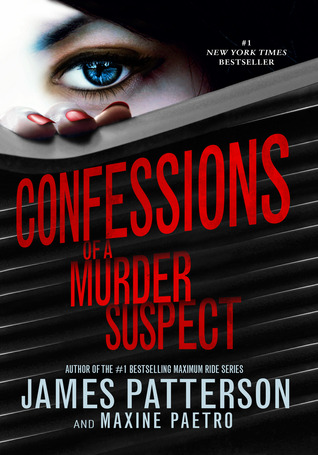 Read by: H
Here is the Goodreads summary of the book:
James Patterson returns to the genre that made him famous with a thrilling teen detective series about the mysterious and magnificently wealthy Angel family . . . and the dark secrets they're keeping from one another.
On the night Malcolm and Maud Angel are murdered, Tandy Angel knows just three things: She was the last person to see her parents alive. The police have no suspects besides Tandy and her three siblings. She can't trust anyone -- maybe not even herself.
Having grown up under Malcolm and Maud's intense perfectionist demands, no child comes away undamaged. Tandy decides that she will have to clear the family name, but digging deeper into her powerful parents' affairs is a dangerous -- and revealing -- game. Who knows what the Angels are truly capable of?
Other book(s) in the series:
Here is the Goodreads summary of the book:
Rachel died at two a.m. . . . Three hours after Skyler kissed me for the first time. Forty-five minutes after she sent me her last text.
Jaycee and Rachel were best friends. But that was before . . . before that terrible night at the old house. Before Rachel shut Jaycee out. Before Jaycee chose Skyler over Rachel. Before Rachel is found dead. The police blame a growing gang problem in their small town, but Jaycee is sure it has to do with that night at the old house. Rachel's text is the first clue -- starting Jaycee on a search that leads to a shocking secret. Rachel's death was no random crime, and Jaycee must figure out who to trust before she can expose the truth.
In the follow-up to her powerful debut, Jennifer Shaw Wolf keeps readers on their toes in another dark, romantic story of murder and secrets.
Here is the Goodreads summary of the book:
SHHHH!
Don't spread the word!
Three-day weekend. Party at White Rock House on Henry Island.
You do NOT want to miss it.
It was supposed to be the weekend of their lives - an exclusive house party on Henry Island. Best friends Meg and Minnie each have their reasons for being there (which involve T.J., the school's most eligible bachelor) and look forward to three glorious days of boys, booze, and fun-filled luxury.
But what they expect is definitely not what they get, and what starts out as fun turns dark and twisted after the discovery of a DVD with a sinister message: Vengeance is mine.
Suddenly people are dying, and with a storm raging, the teens are cut off from the outside world. No electricity, no phones, no internet, and a ferry that isn't scheduled to return for two days. As the deaths become more violent and the teens turn on each other, can Meg find the killer before more people die? Or is the killer closer to her than she could ever imagine?
Here is the Goodreads summary of the book:
Gramps always said that when the crickets were quiet, something bad was coming. And the crickets have been as silent as the dead. It started with the murdered deer in the playground with the unmistakable purple of a foxglove in its mouth. But in the dying boondock town of Emerald Cove, life goes on.

I work at Gramps's diner, and the cakes - the entitled rich kids who vacation here - make our lives hell. My best friend, Alex Pace, is the one person who gets me. Only Alex has changed. He's almost like a stranger now. I can't figure it out . . . or why I'm having distinctly more-than-friend feelings for him. Ones I shouldn't be having.
Then one of the cakes disappear.
When she turns up murdered, a foxglove in her mouth, a rumor goes around that Alex was the last person seen with her - and everyone but me believes it. Well, everyone except my worst enemy, Jenika Shaw. Wen Alex goes missing, it's up to us to prove his innocence and uncover the true killer. But the truth will shatter everything I've ever known about myself - and Alex.
Read by: B
Here is the Goodreads summary of the book:
Sophie Winters nearly died. Twice.
The first time, she's fourteen, and escapes a near-fatal car accident with scars, a bum leg, and an addiction to Oxy that'll take years to kick.
The second time, she's seventeen, and it's no accident. Sophie and her best friend Mina are confronted by a masked man in the woods. Sophie survives, but Mina is not so lucky. When the cops deem Mina's murder a drug deal gone wrong, casting partial blame on Sophie, no one will believe the truth: Sophie has been clean for months, and it was Mina who led her into the woods that night for a meeting shrouded in mystery.
After a forced stint in rehab, Sophie returns home to a chilly new reality. Mina's brother won't speak to her, her parents fear she'll relapse, old friends have become enemies, and Sophie has to learn how to live without her other half. To make matters worse, no one is looking in the right places and Sophie must search for Mina's murderer on her own. But with every step, Sophie comes closer to revealing all: about herself, about Mina, and about the secret they shared.
Here is the Goodreads summary of the book:
Valentina Cruz no longer exists.
One moment, she was wrapped in Emilio's arms, melting into his kiss. The next, she was witnessing the unthinkable: a murder in cold blood, ordered by her father and carried out by her boyfriend. When Emilio pulled the trigger, Valentina disappeared. She made a split-second decision to shed her identity and flee her life of privilege, leaving the glittering parties and sultry nightlife of Miami far behind.
She doesn't know how to explain to herself what she saw. All she knows now is that nothing she believed about her family, her heart, or Emilio's love, was real.
She can change her name and deny her past, but Valentina can't run from the truth. The lines between right and wrong, and trust and betrayal, will be blurred beyond recognition as she untangles the deceptions of the two men she once loved and races to find her own truth.