Merfolk
April and May's
Topic of the Month
is officially
Merfolk
! To kick it off, we have posted a few merfolk based books that may interest you. If you have any suggestions let us know! Hope you enjoy! (Click on the covers to go to the books' GoodReads pages!)
Ready by: H and C
Here is the GoodReads summary of the book:
For Tristan Hart, everything changes with one crashing wave.
He was gone for three days. Sucked out to sea in a tidal wave and spit back ashore at Coney Island with no memory of what happened. Now his dreams are haunted by a terrifying silver mermaid with razor-sharp teeth.
His best friend Layla is convinced something is wrong. But how can he explain he can sense emotion like never before? How can he explain he's heir to a kingdom he never knew existed? That he's suddenly a pawn in a battle as ancient as the gods.
Something happened to him in those three days. He was claimed by the sea . . . and now it wants him back.
Other Book(s) in the Series:
Here is the GoodReads summary of the book:
Shea MacNamara's life just got complicated.
After a freak tornado devastates his Oklahoma farm, the fifteen-year-old orphan is whisked away to Cape Cod. Struggling to make sense of his new surroundings, he's trying hard to deal with feelings of abandonment . . . and the emotions stirred by a girl he meets along the shore.
Kara belongs to an undersea world hidden from drylanders. The daughter of royal servants, she knows the planned marriage of her Princess to the foreign King should put an end to the war between the clans. But two things stand in the way of the lasting peace: the ambitions of the foreign King's regent, and rumors of the Princess's bastard child.
Sparks fly when she meets Shea, but could the cute drylander really be the Son of a Mermaid?
Other Book(s) in the Series: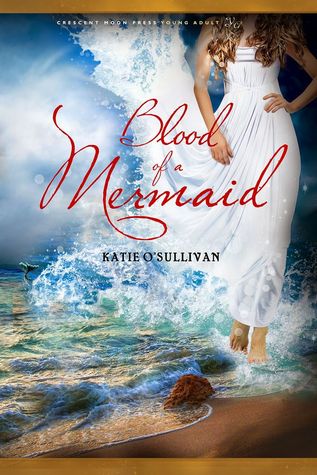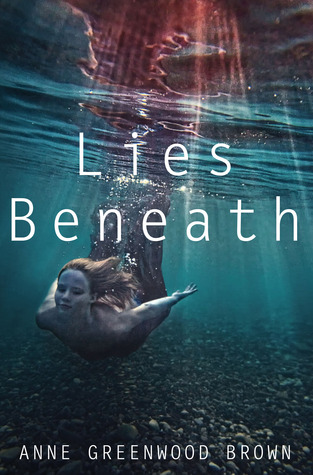 Read by: B and C
Here is the GoodReads summary of the book:
Calder White lives in the cold, clear waters of Lake Superior, the only brother in a family of murderous mermaids. To survive, Calder and his sisters prey on humans and absorb their positive energy. Usually, they select their victims at random, but this time around, the underwater clan chooses its target for a reason: revenge. They want to kill Jason Hancock, the man they blame for their mother's death.
It's going to take a concerted effort to lure the aquaphobic Hancock onto the water. Calder's job is to gain Hancock's trust by getting close to his family. Relying on his irresistible good looks and charm, Calder sets out to seduce Hancock's daughter Lily. Easy enough, but Calder screws everything up by falling in love - just as Lily starts to suspect there's more to the monster-in-the-lake legends than she ever imagined, and just as the mermaids threaten to take matters into their own hands, forcing Calder to choose between them and the girl he loves.
One thing's for sure: whatever Calder decides, the outcome won't be pretty.
Other Book(s) in the Series:
Ready by: B
Here is the GoodReads summary of the book:
What happens to the girls nobody sees - the ones who are ignored, mistreated, hidden away? The girls nobody hears when they cry for help? Fourteen-year-old Luce is one of those lost girls. After her father vanishes in a storm at sea, she is stuck in a grim, gray Alaskan fishing village with her alcoholic uncle. When her uncle crosses an unspeakable line, Luce reaches the depths of despair. Abandoned on the cliffs near her home, she expects to die when she tumbles to the icy, churning waves below. Instead, she undergoes an astonishing transformation and becomes a mermaid. A tribe of mermaids finds Luce and welcomes her in - all of them, like her, lost girls who surrendered their humanity in the darkest moments of their lives. The mermaids are beautiful, free, and ageless, and Luce is thrilled with her new life until she discovers the catch: they feel an uncontrollable desire to drown seafarers, using their enchanted voices to lure ships into the rocks.
Luce's own talent at singing captures the attention of the tribe's queen, the fierce and elegant Catarina, and Luce soon finds herself pressured to join in committing mass murder. Luce's struggle to retain her inner humanity puts her at odds with her friends; even worse, Catarina seems to regard Luce as a potential rival. But the appearance of a devious new mermaid brings a real threat to Catarina's leadership and endangers the very existence of the tribe. Can Luce find the courage to challenge the newcomer, even at the risk of becoming rejected and alone once again?
Other Book(s) in the Series:
Here is the GoodReads summary of the book:
No one understands the fury of the ocean like Zoey.
Ten years ago, she lost her leg in a freak shark attack. The night after her sixteenth birthday, she has yet to accept her awkward prosthetic limb or the fact she will always be different. Wary of the sea, and its hidden threats, she ventures to a bonfire at the beach. She's mesmerized by its awesome power, wondering what she ever had to fear, until a rogue wave sweeps her into the cool, salty water.
Zoey believed mermaids were creatures of legend, characters in silly children's stories, but it's hard to ignore the captivating tail that's suddenly appeared, or the sense of finally being whole. She abandons her life on land in search of answers about who she really is and where she came from.
What she discovers is a kingdom full of intrigue and danger, as well as a royal father she never knew existed. Settling into her role as a mermaid princess, she learns her family is under attack, both on land and in the water. Raging storms swell up, threatening coastal cities, and sea levels rise practically overnight, endangering the lives of everyone she loves. Determined to stop the strange phenomena, Zoey becomes caught up in the race to track down what, or who, is responsible for the catastrophic events.
But Zoey possesses another secret, one born of legend and more powerful than an mer or human can imagine.
Here is the GoodReads summary of the book:
Tempest Maguire wants nothing more than to surf the killer waves near her California home, continue her steady relationship with her boyfriend, Mark, and take care of her brothers and surfer dad. But Tempest is half mermaid, and as her seventeenth birthday approaches, she will have to decide whether to remain on land or give herself to the ocean like her mother. The pull of the water becomes as insistent as her attraction to Kai, a gorgeous surfer whose uncanny abilities hint at an otherworldly identity as well. And when Tempest does finally give in to the water's temptation and enters a fantastical underwater world, she finds that a larger destiny awaits her -- and that the entire ocean's future hangs in the balance.
Other Book(s) in the Series:
Here is the GoodReads summary of the book:
A mermaid haunts Adrianne's dreams . . . is she coming to warn her, save her, or drag her down into the depths of the briny sea forever?
When Adrianne comes face-to-face with the mermaid of Windwaithe Island, of whom she has heard terrible stories all her life, she is convinced the mermaid means to take her younger sister. Adrianne, fierce-willed and courageous, is determined to protect her sister from the mermaid, and her family from starvation. However, the mermaid continues to haunt Adrianne in her dreams and with her song.
Here is the GoodReads summary of the book:
At the ripe age of 21, happily single Mericle Edwards discovers that her body -- her human body -- is only a temporary fix. Born in the Deep as a princess with fins and gills, she was hidden amongst the humans, so her father -- a corrupt sea king -- could not use her to his advantage, or worse, destroy her in order to keep his position as ruler of a kingdom in the North Atlantic.
A visit from a crystal-eyed stranger, along with the onset of startling abilities brings Meri to a realization that her life is in for a drastic change. Expectations are high and duties aren't taken lightly in the Deep. Thankfully, Meri's true form knows exactly what's expected of it.
With the guidance of her mentor and his unmatched 'charm', and a few others along the way, Meri will have to make some tough decisions. Will she fulfill her dream of becoming a small town veterinarian or give it all up to save a world and a lifestyle she remembers nothing about? Is there someone she's destined to be with after all?
Will her deadly fear of water be a problem?