B's Favorite Books of 2015
December's Topic of the Month is officially
B's Favorite Books of 2015
! To be specific, these books may not have been published in 2015, but rather they were read by B in 2015. Hope you enjoy! (Click on the covers to go to the books' GoodReads pages!)
GoodReads Summary:
In this near-future dystopia with echoes of The Giver and Among the Hidden, Tania Unsworth created an unsettling page-turner; fast-paced, smooth, filled with dread that's wholly satisfying and startlingly original.
Devin doesn't remember life before the world got hot; he has grown up farming the scorched earth with his grandfather in their remote valley. When his grandfather dies, Devin heads for the city. Once there, among the stark glass buildings, he finds scores of children, just like him, living alone on the streets. They tell him rumors of a place for abandoned children, with unlimited food and toys and hope of finding a new family. But only the luckiest get there.
An act of kindness earns Devin an invitation to the home, but it's soon clear that it's no paradise. As Devin investigates the intimidating administrator and the zombie-like sickness that afflicts some children, he discovers the home's horrific true mission. The only hope is escape, but the place is as secure as a fortress.
Recruitment Day is here . . . if you fail, a loved one will die . . .
For Lucian "Lucky" Spark, Recruitment Day means the Establishment, a totalitarian government, will force him to become one of five Recruits competing to join the ruthless Imposer task force. Each Recruit participates in increasingly difficult and violent military training for a chance to advance to the next level. Those who fail must choose an "Incentive" - a family member - to be brutally killed. If Lucky fails, he'll have to choose death for his only living relative: Cole, his four-year-old brother.
Lucky will do anything he can to keep his brother alive, even if it means sacrificing the lives of other Recruits' loved ones. What Lucky isn't prepared for is his undeniable attraction to the handsome, rebellious Digory Tycho. While Lucky and Digory train together, their relationship grows. But daring to care for another Recruit in a world where love is used as the ultimate weapon is extremely dangerous. As Lucky soon learns, the consequences can be deadly . . .
Other Book(s) in the Series: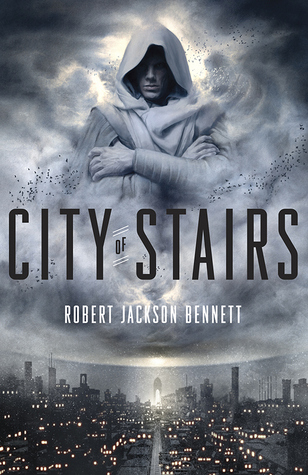 GoodReads Summary:
The city of Bulikov once wielded the powers of the gods to conquer the world, enslaving and brutalizing millions - until its divine protectors were killed. Now, Bulikov's history has been censored and erased, its citizens subjugated. But the surreal landscape of the city itself, forever altered by the thousands of miracles its guardians once worked upon it, stands as a haunting reminder of its former supremacy.
Into this broken city steps Shara Thivani. Officially, the unassuming young woman is just another junior diplomat sent by Bulikov's oppressors. Unofficially, she is one of her country's most accomplished spies, dispatched - along with her terrifying "secretary," Sigrud - to solve a murder.
But as Shara pursues the killer, she starts to suspect that the beings who ruled this terrible place may not be as dead as they seem, and that Bulikov's cruel reign may not yet be over.
A tale of vast conspiracies, dead gods, and buried histories, City of Stairs is at once a gripping spy novel and a stunningly original work of fantasy.
Other Book(s) in the Series: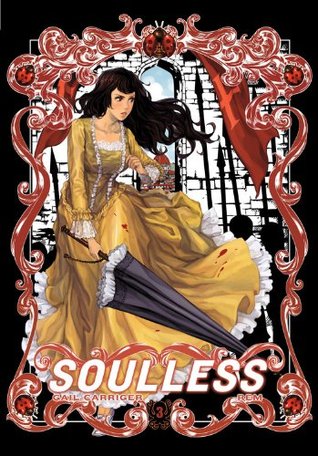 GoodReads Summary:
Condemned by society and her werewolf husband due to a pregnancy she cannot explain, Alexia Maccon -- preternatural, tea aficionado -- seeks an explanation for this "infant inconvenience" so as to cleanse her sullied reputation and prove her fool husband wrong. Preternaturals are a rare breed and the only history of their kind lies in Italy with the Templars, a group that once partnered with preternaturals to hunt down werewolves and vampires. Will Alexia find an explanation for her impossible offspring? Or do the Templars have other plans for the curious "Soulless One"?
Other Book(s) in the Series:
GoodReads Summary:
When a helicopter carrying presidential hopeful Senator William Jefferson crashes in the Quarantine Zone, zombie half-breed Penelope Hope is enlisted into the most unorthodox rescue team ever assembled for a mission to save the very man leading the effort to wipe out her kind from the Plagued States of America...
With the recent destruction of Biter's Hill and Biter's Island, the last remaining sanctuary for uninfected humans inside the quarantine zone stands alone against the seemingly endless zombie horde. Tom and Penelope, survivors of the destruction at Biter's Hill, have taken up residence inside the Elevated Platform Station at Biter's Bend in hopes of rehabilitating Penelope from her half-breed zombie past. Their plans of a normal life are put on hold, however, when Army Ranger Mason Jones arrives seeking asylum from the very man rallying against him, Tom's own father. When Tom's father's helicopter crashes deep inside the quarantine zone, Tom and Penelope enlist Mason Jones and other survivors of Biter's Island on a mission to rescue him.
In this action-packed installment of the critically acclaimed Plagued States of America series, zombie half-breed Penelope Hope returns to join forces with Army Ranger Mason Jones for another edge-of-your-seat thrill ride.
Other Book(s) in the Series:
In a city overrun with the undead, an ex-cop is given a chance to get revenge...


Danny Mancini is on a case, following a murder suspect. When he catches him, he finds out that the perp isn't even human: he's a 200 year old rogue vampire!
The department doesn't believe him, and puts him on early retirement, despite his many years of service to the Chicago Police Department, which sends him into a downward spiral.
Two years later, Danny gets an invitation from the beautiful, young and very attractive Detective Angelica Cross to join a secret branch of the FBI to help her track down Vincent, the wayward vamp.
But renegade werewolves, meddling immortal witches and Danny's strange visions of a life lived a century ago with Angelica make things more difficult than it should be.
Other Book(s) in the Series: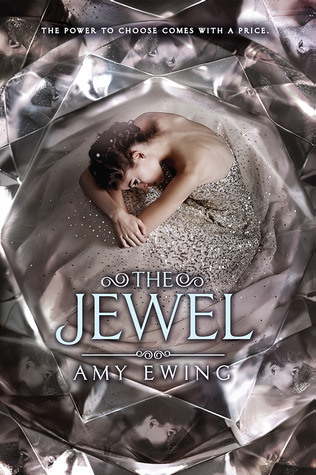 GoodReads Summary:
The Jewel means wealth. The Jewel means beauty. The Jewel means royalty. But for girls like Violet, the Jewel means servitude. Not just any kind of servitude. Violet, born and raised in the Marsh, has been trained as a surrogate for the royalty -- because in the Jewel the only thing more important than opulence is offspring.
Purchased at the surrogacy auction by the Duchess of the Lake and greeted with a slap to the face, Violet (now known only as #197) quickly learns of the brutal truths that lie beneath the Jewel's glittering facade: the cruelty, backstabbing, and hidden violence that have become the royal way of life.
Violet must accept the ugly realities of her existence . . . and try to stay alive. But then a forbidden romance erupts between Violet and a handsome gentleman hired as a companion to the Duchess's petulant niece. Though his presence makes life in the Jewel a bit brighter, the consequences of their illicit relationship will cost them both more than they bargained for.
Other Book(s) in the Series: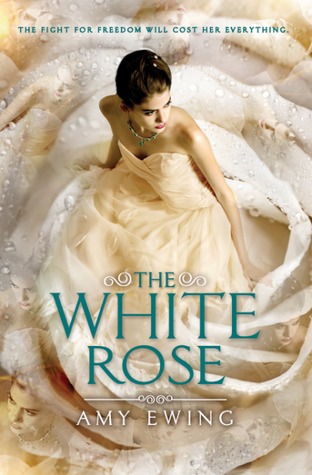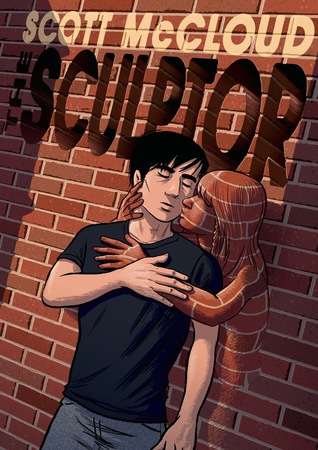 David Smith is giving his life for his art -- literally. Thanks to a deal with Death, the young sculptor gets his childhood wish: to sculpt anything he can imagine with his bare hands. But now that he only has 200 days to live, deciding what to create is harder than he thought, and discovering the love of his life at the 11th hour isn't making it any easier!
This is a story of desire taken to the edge of reason and beyond; of the frantic, clumsy dance steps of young love; and a gorgeous, street-level portrait of the world's greatest city. It's about the small, warm, human moments of everyday life . . . and the great surging forces that lie just under the surface. Scott McCloud wrote the book on how comics work; now he vaults into great fiction with a breathtaking, funny, and unforgettable new work.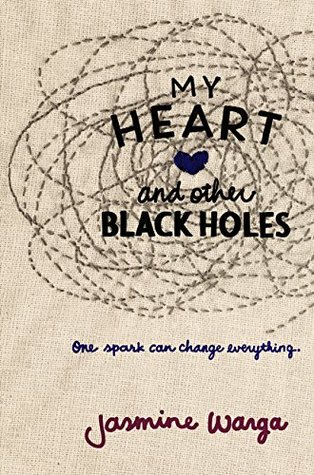 A stunning novel about the transformative power of love, perfect for fans of Jay Asher and Laurie Halse Anderson.
Sixteen-year-old physics nerd Aysel is obsessed with plotting her own death. With a mother who can barely look at her without wincing, classmates who whisper behind her back, and a father whose violent crime rocked her small town, Aysel is ready to turn her potential energy into nothingness.
There's only one problem. She's not sure she has the courage to do it alone. But once she discovers a website with a section called Suicide Partners, Aysel's convinced she's found her solution - Roman, a teenage boy who's haunted by a family tragedy, is looking for a partner. Even though Aysel and Roman have nothing in common, they slowly start to fill in each other's broken lives. But as their suicide pact becomes more concrete, Aysel begins to question whether she really wants to go through with it. Ultimately, she must choose between wanting to die or trying to convince Roman to live so they can discover the potential of their energy together. Except that Roman may not be so easy to convince.
This is a gorgeously written and compulsively readable novel about the transformative power of love, heralding the arrival of an extraordinary new voice in teen fiction, Jasmine Warga.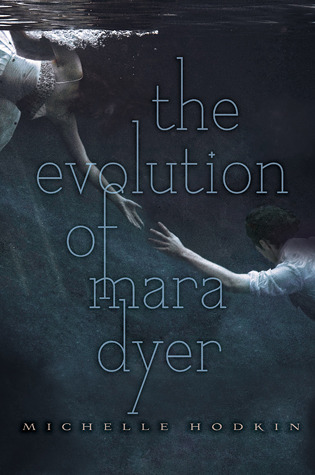 The truth about Mara Dyer's dangerous and mysterious abilities continue to unravel in the New York Times bestselling sequel to the thrilling The Unbecoming of Mara Dyer. Mara Dyer once believed she could run from her past. She can't. She used to think her problems were all in her head. They aren't. She couldn't imagine that after everything she's been through, the boy she loves would still be keeping secrets. She's wrong. In this gripping sequel to The Unbecoming of Mara Dyer, the truth evolves and choices prove deadly. What will become of Mara Dyer next?
GoodReads Summary:
At the wood's edge cultures collide. Can two families survive the impact?
The 1757 New York frontier is home to the Oneida tribe and to British colonists, yet their feet rarely walk the same paths.
On the day Fort William Henry falls, Major Reginald Aubrey is beside himself with grief. His son, born that day, has died in the arms of his sleeping wife. When Reginald comes across an Oneida mother with newborn twins, one white, one brown, he makes a choice that will haunt the lives of all involved. He steals the white baby and leaves his own child behind. Reginald's wife and foundling daughter, Anna, never suspect the truth about the boy they call William, but Reginald is wracked by regret that only intensifies with time, as his secret spreads its devastating ripples.
When the long buried truth comes to light, can an unlikely friendship forged at the wood's edge provide a way forward? For a father tormented by fear of judgment, another by lust for vengeance. For a mother still grieving her lost child. For a brother who feels his twin's absence, another unaware of his twin's existence. And for Anna, who loves them both -- Two Hawks, the mysterious Oneida boy she meets in secret, and William, her brother. As paths long divided collide, how will God direct the feet of those who follow Him?
Other Book(s) in the Series: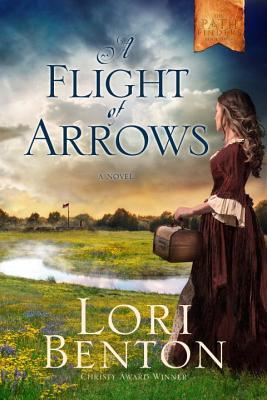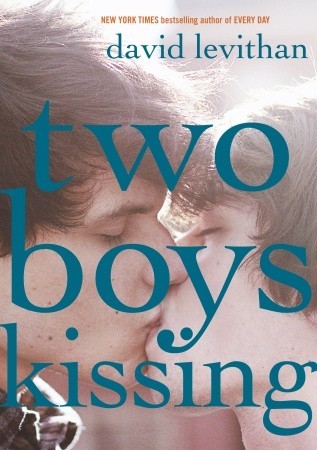 GoodReads Summary:
New York Times bestselling author David Levithan tells the based-on-true-events story of Harry and Craig, two seventeen-year-olds who are about to take part in a 32-hour marathon of kissing to set a new Guinness World Record -- all of which is narrated by a Greek Chorus of the generation of gay men lost to AIDS.
While the two increasingly dehydrated and sleep-deprived boys are locking lips, they become a focal point in the lives of other teen boys dealing with languishing long-term relationships, coming out, navigating gender identity, and falling deeper into the digital rabbit hole of gay hookup sites -- all while the kissing former couple tries to figure out their own feelings for each other.
A stunning debut about how grief can open the world in magical ways.
After her best friend dies in a drowning accident, Suzy is convinced that the true cause of the tragedy was a rare jellyfish sting. Retreating into a silent world of imagination, she crafts a plan to prove her theory -- even if it means traveling the globe, alone. Suzy's achingly heartfelt journey explores life, death, the astonishing wonder of the universe . . . and the potential for love and hope right next door.
Zoey Valentine is concerned with two things: surviving the multitude of self-defense classes her dad
makes her take and avoiding Ash Matthews.
That is, until the Z virus hits, wiping out a third of the population in a matter of weeks. If that weren't frightening enough, the bodies of the victims disappear and suddenly reappear, awakened from their dead state. They're faster, smarter, and they work together to get the one thing they crave, human flesh.
The United States is in a panic and then the government decides the unthinkable: to bomb every major city overrun with the awakened.


Now Zoey is on the run, with her dad and Ash, desperate to find a place of safety amongst the ruined remains of the country.
GoodReads Summary:
Everyone faces uncertainty at some point in their lives. Even a brilliant surgeon like Kenzo Tenma is no exception. But there's no way for him to know what his decision to stop chasing professional success and instead concentrate on his oath to save peoples' lives will result in the birth of an abomination. The questions of good and evil now take on a terrifyingly real dimension.
Yeas later, in Germany during the tumultuous post-reunification period, middle-aged childless couples are being killed one after another.
The serial killer's identity is known. The reasons why he kills are not.
Dr. Tenma sets out on a journey to find the killer's twin sister, who may hold some clues to solving the enigma of the "Monster."
Several Other Books in the Series: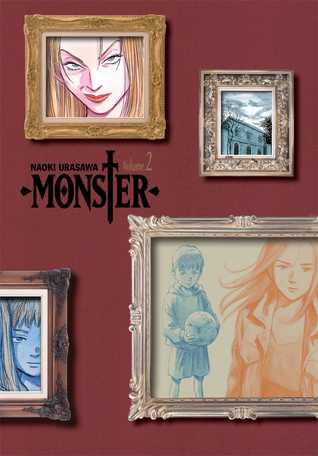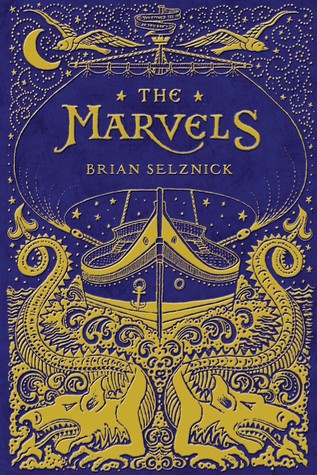 GoodReads Summary:
Caldecott Award winner and bookmaking trailblazer Brian Selznick once again plays with the form he invented and takes readers on a voyage!
Two seemingly unrelated stories -- one in words, the other in pictures -- come together. The illustrated story begins in 1766 with Billy Marvel, the lone survivor of a shipwreck, and charts the adventures of his family of actors over five generations. The prose story opens in 1990 and follows Joseph, who has run away from school to an estranged uncle's puzzling house in London, where he, along with the reader, must piece together many mysteries.
Introducing HILO -- a funny, action-packed, full-color new middle-grade graphic novel series that Bone creator Jeff Smith calls "delightful."
D. J. and his friend Gina are totally normal kids. But that was before a mysterious boy came crashing down from the sky! Hilo doesn't know where he came from, or what he's doing on Earth. (Or why going to school in only your underwear is a bad idea!) . . . But what if Hilo wasn't the only thing to fall to our planet? Can the trio unlock the secrets of his past? Can Hilo survive a day at school? And are D. J. and Gina ready to save the world?
HILO is Calvin and Hobbes meets Big Nate and is just right for fans of Bone and comic books as well as laugh-out-loud school adventures like Jedi Academy and Wimpy Kid!